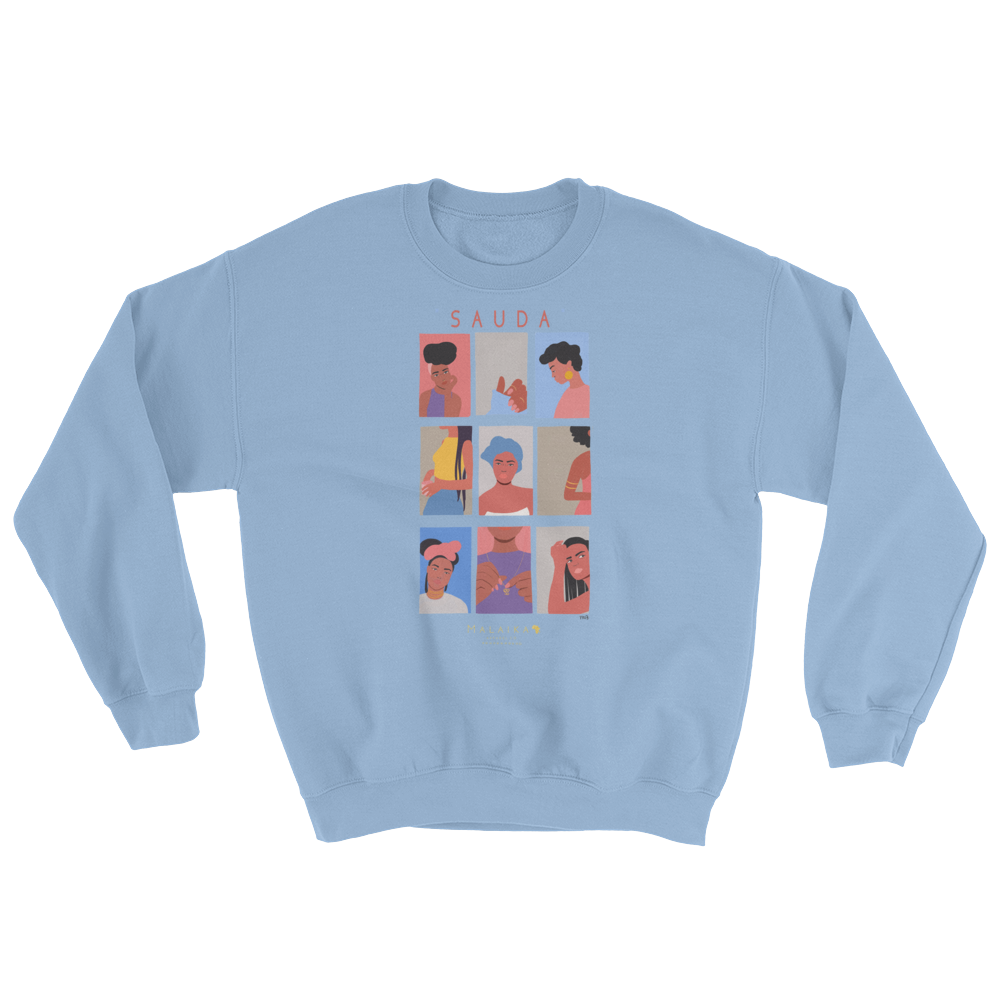 "Sauda" Sweatshirt
Please allow up to 7 Business Days for processing. You will be notified when your item has shipped.
100% Heavy Cotton Sweatshirt
Fits true to size
Don't see your size? Shoot us a message: info@malaikaapparel.com & we will update you on when we can make that order for you. Please include your name, size and quantity.
"Sauda" meaning Dark-Skinned beauty in Swahili.

This design was created to celebrate the beauty and intricacies of black and brown femmehood, while simultaneously bringing more contributions to the dignified & beautiful representations to darker skinned beauties.
This design was created in collaboration with illustrator, Makda Zewde.
Makda Zewde is a freelance illustrator from Addis Ababa, Ethiopia, and currently based in Chicago, where she works full-time in biomedical research. When she's not in the lab, she enjoys using comics and illustration to explore new forms of storytelling. You can find her work on Instagram at @makdazewde.